20 kwietnia 2015
Which important points should I consider when choosing an MBA program?
The market for MBA programs has become so crowded and the offer so varied that it has become increasingly difficult to maintain an overview. There are approximately 8.000 - 12.000 MBA programs worldwide; there is no exact statistic, because not every program claiming to be an MBA actually is one. This renders a student's personal choice of program more important than ever.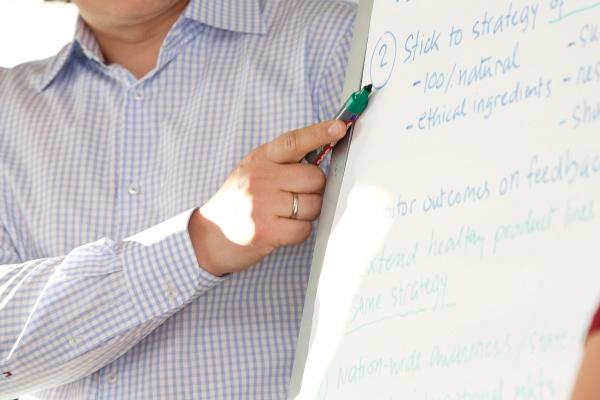 WU Executive Academy/Materiały promocyjne
Here follows an overview of some of the most important criteria:
When it comes to choosing an MBA Program, one of the most important factors must be the institution. Are we talking about an acclaimed university with an attractive range of courses, efficient running of each program, engaging not only in cutting-edge research, but also setting standards for practical applicability? Can the potential program draw on long years of experience combined with the newest economic developments, the whole hosted by a large university, ideally with partnerships with other like universities across the globe, thus meeting the demanding criteria for a truly first-class MBA program?
In light of the bewildering range of MBA programs being offered worldwide, the reputation of a potential university plays an essential role. Employers no longer ask whether applicants have an MBA, but increasingly, from which university.
Accreditation
Accreditations are important international certifications, awarded to either individual programs or institutions. In a detailed process, beginning with a preparation phase, an on-site visit by the jury and the ensuing evaluation, the prescribed standards are checked meticulously. A positive verdict sees the awarding of the prized certification - although with some certificates, the continued fulfilment of the criteria is verified at intervals. Among the most important accrediting agencies are EQUIS (European Quality Improvement System), AACSB (The Association to Advance Collegiate Schools of Business) and AMBA (Association of MBAs). In the German-speaking world, FIBAA (Foundation of International Business Administration Accreditation) is also important.
International Rankings
In addition, there are important international rankings which regularly evaluate MBA programs. Individual programs are rated according to various categories, assisting a prospective student in their selection of a program. Among the categories are the professional experience of participants, percentage of international students, career progress, potential increase in salary after graduation and so on. It is worth noting that the formal criteria of the university are considered alongside findings from a survey taken from the student-body, both playing a part in the final ranking. Accreditations and rankings are good indicators for the quality of a MBA Program.
Modern Curriculum
The quality of an internationally acclaimed MBA Program is dependent on its relevance to current social conditions and it being sensitive to the rapid and constant evolution of the business world. Continued development and improvement of an MBA program should be a central issue, with special attention paid to key topics such as leadership, global markets, entrepreneurship and innovation, as well as business ethics und corporate social responsibility.
Didactic Course Design
Generally, one makes a distinction between full-time, part-time und distance learning MBA programs. In the last few years it has become clear that part time programs are particularly well tailored to the needs of busy executives and managers. A structure based on modules allows one to complete an exacting MBA program alongside the demands of a career. The curriculum should ideally be comprised of varying approaches, from interactive case-studies to industry simulations and individual presentations, thus allowing for efficient, interdisciplinary and thorough study.
A considerable advantage inherent to current teaching methods is the potential to take full advantage of modern information technology. Recitals, guest lectures and research results may now be made available to students via podcasts and the web, regardless of geographical or time restrictions. Modern e-learning platforms help simplify everyday learning processes with their range of functions and communication possibilities.
Practical Applicability
A potential course should lay particular emphasis on its practical content, because it is vital that participants should be able to apply that knowledge immediately in their working lives. Case studies, company visits, student trips and guest lectures by executives from international businesses are all ideal ways in which students may gain first-hand experience of the particularities of various markets and companies in which they will then be active. In this way they learn from experienced managers what action they take, why, and why they take that action in that specific context.
Internationally Respected Lecturers
The quality of the lecturers may be gauged partly by how much practical experience they have in business, alongside their academic and research achievements - and partly by what international experience they have accrued. Only thus can they pass on practically-informed knowledge and their vital insights into the specificities of varying domestic and international markets.
In addition to general admission criteria, such as a university degree and adequate career experience, the composition of the individual MBA class is of great importance.
All participants bring with them varying career experience and personal history, drawn from the widest range of industries, roles and cultures. In doing so, they contribute to the high quality of the program as much as the lecturers do. The communal development of ideas and group analysis of everyday office routines and working processes, as well as sharing insights with international colleagues forms the foundation of sound executive education with its eye on future success.
Another key reason to choose a particular institution's MBA program is its network. An international network supports students in the building of their own network, be it with lecturers, guest-speakers and other alumni. These contact networks are not just useful for direct career opportunities. Internationally respected head-hunters also keep tabs on MBA graduates. The more well-known and respected the university, the greater the likelihood of being added to a head-hunter's database.
Prof. Bodo B. Schlegelmilch, Ph.D., D.Litt., Dean of the WU Executive Academy and chair of International Marketing Management